Today I am 14 weeks! Baby is 3 1/2 inches (about the size of a lemon) and weighs 1.5 ounces. Baby can squint, frown, grimace, pee and suck his/her thumb!
We had a great holiday and got lots of things for the the baby, including some really cute cloths. I even got a pair of maternity pants which I have been wearing. The running joke is that I have a "Buddha belly". Its tiny but it definitely has outgrown my pants. Steve's mom got me some great maternity tops and crochet set. My mom got me knitting along with a book on how to knit stuffed animals. I am in the process of making baby a duck. It's not perfect and I definitely ended up having too many stitches at times but for my first attempt, it's not bad. I hope to finish the duck by the time I go and see my sister in AZ.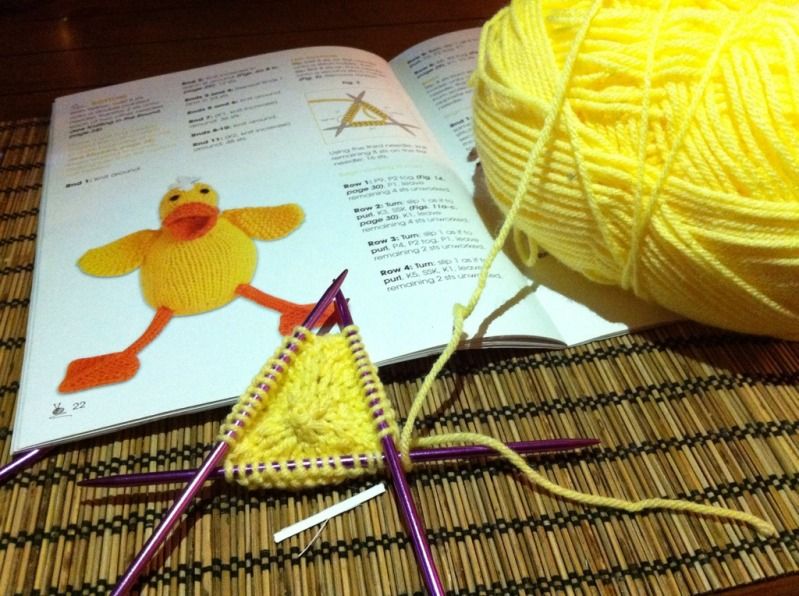 As far as symptoms, nothing new this week. Morning sickness only tends to hit when I am hungry and haven't eaten in 2 hours. Unfortunately I am still off meat/ spaghetti sauce/ anything with flavor. I have been still eating lots of fruit, milk, yogurt, granola etc. In other exciting news, we love our new vehicle (2001 Jeep Cherokee) and are still in the process of selling my car.
No plans for New Years. I bought Steve some nice cheese, spicy salami, crackers, chips and dip. I figured it will be a nice evening watching movies, eating and relaxing.