This week Liam started daycare. He had a play-date the week prior and got a cold (already!) from there. It went ok but I was nervous due to the lack of knowlege/understanding of breastfed babies. The staff only had one breastfed baby there, and they commented that she was a bad mother for not bottle feeding her baby (her baby was having trouble with the bottle). This led me to think.... what are they going to say about me behind my back?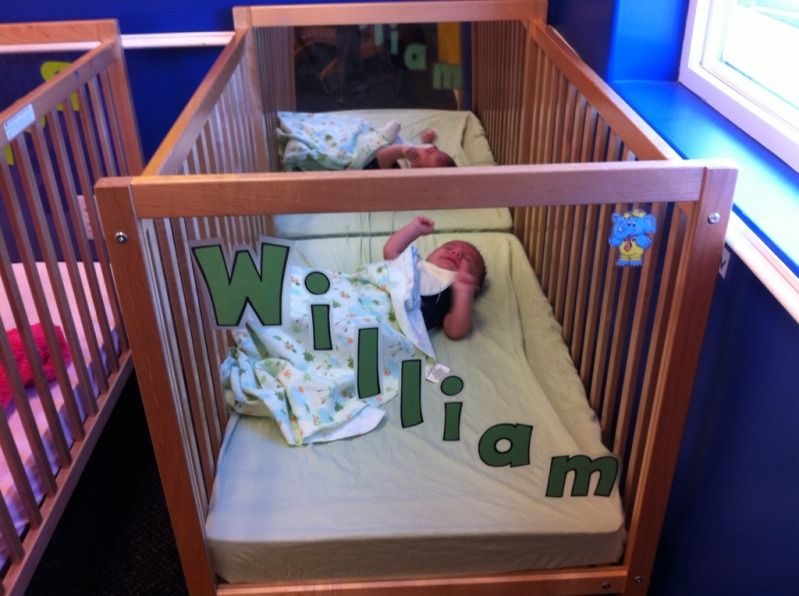 Most daycares tend to overfeed breastfed babies because they will feed them a bottle, not give breaks, and this causes your baby to not know he/she is full. On Liams first day, I came prepared. I labeled all his bottles with the phrase "Breastfed. Feed me slowly". I also provided a fact sheet on
paced bottle feeding
, a fact sheet on why you
shouldn't shake breast milk
, as well as his feeding and sleep habits. I got the impression that they didn't really care (I even got the comment... "We know you are a teacher") but so far it has gone well. He has taken the bottle (3oz every two hours) well and they are making sure to feed him slowly. Do I know if they are not shaking his bottle... no. But I can hope that they aren't. He mostly sleeps and eats, which is fine. I think leaving him was much harder for me than it was for him. Sadly in this day and age, a woman can't always stay home. In our situation, if I did, we would not be living in the
house
we live in today.