Today was such a beautiful day that I decided to put Liam out in the garden. Here are some shots of him.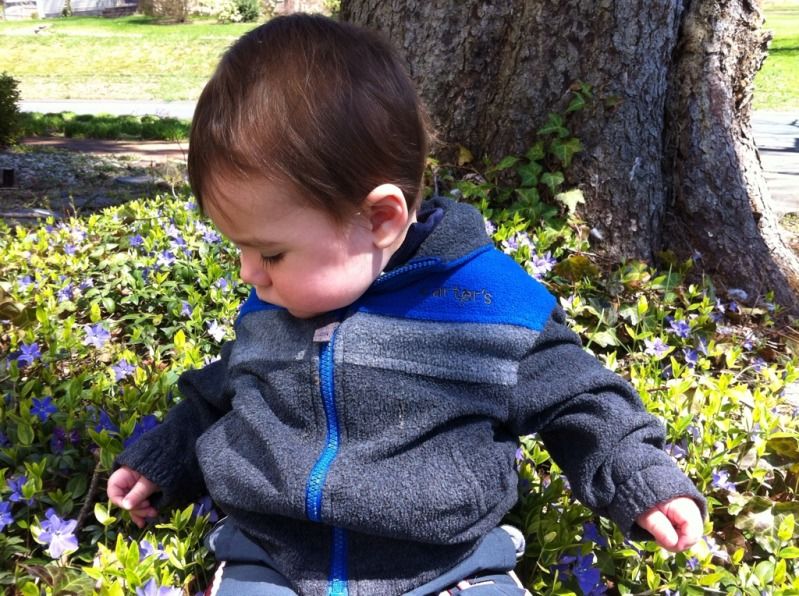 He was a bit confused and did not want to touch the grass, or anything around him
And here is one of Liam last weekend. He was taking a glorious snooze while we dug up weeds.