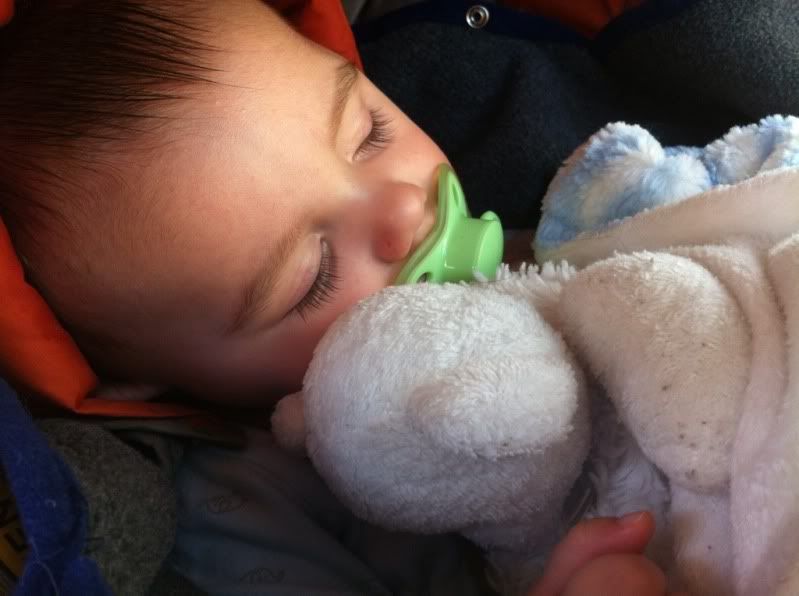 Yesterday was Thanksgiving with the family. We packed up the cat, all of our stuff (including all of Liam's necessities) and drove 4.5 hours to our parents house tuesday night. We have been spending each day with family or friends. Liam has been great, very personable and everyone says how big he has grown.
Liam is now 21 weeks old (just 4 days shy of being 5 months old). Today was one of the first days that he rolled over. He did roll over about 1 week ago but it was more by accident. He are some updated photos of our little man.
Asleep in Grandma's arms at Thanksgiving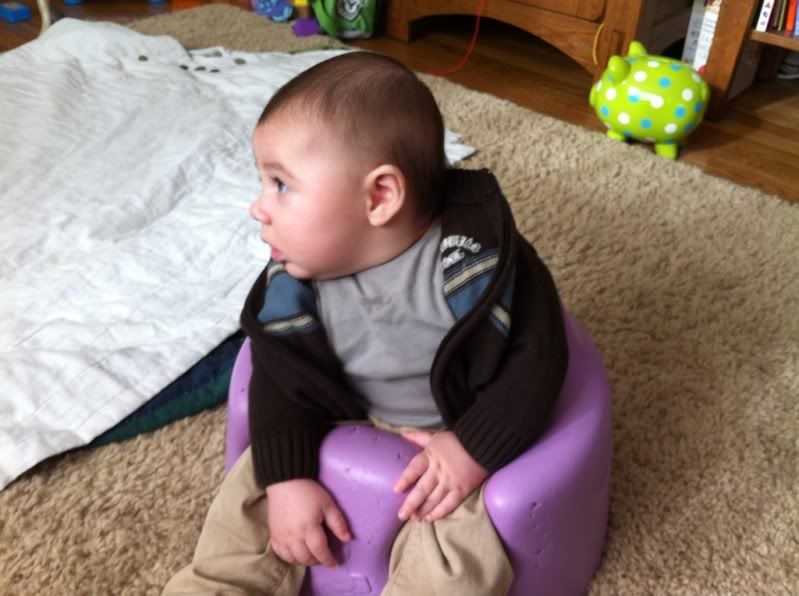 Sitting in a friend's Bumbo... my little man is a little too big for it.
Liam at 20 weeks
Left to right: Liam (21 weeks), Gabe (2 years) and Elli (23 weeks). Gabe and Elli are family friends.