My diaper stash (minus one that hes wearing) along with my cloth wipes
Over the past couple of weeks I have been successfully using the cloth diapers. The three brands I own include BumGenius 4.0, FuzzieBunz Elite and Kawaii Baby.
The Kawaii Baby was a free item that I received from Kellyscloset.com after a recent order. I placed two orders and received two free diapers. I plan to do a full review on them but in short, I was not very satisfied. The first time wearing one, my poor Liam got marks on his legs. The second time, they leaked. This will be my "laundry day" diaper.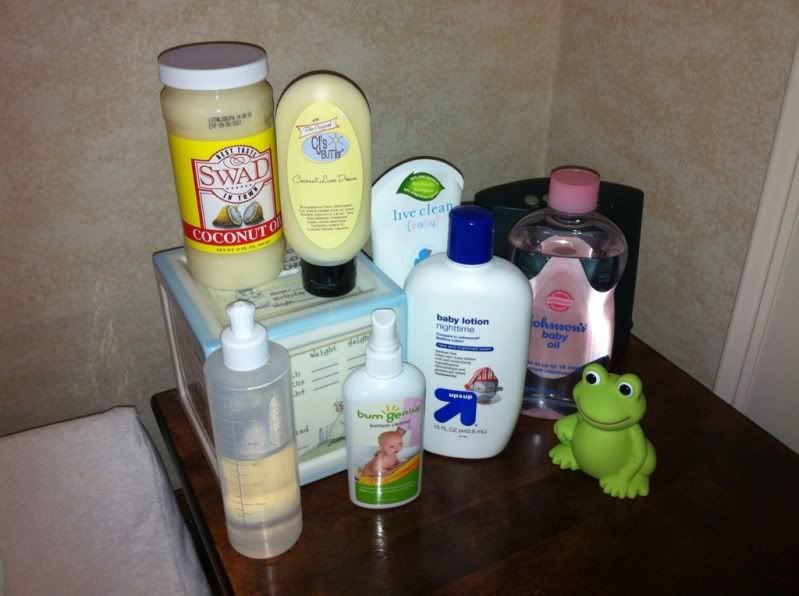 In total I have 18 diapers. This seems to be the perfect amount to do laundry every other day, and still have enough for bedtime. I wouldn't mind an even 20 in my stash. Honestly, I wouldn't mind another 20 more! I will not lie, cloth diapering is ADDICTING! There are so many great patterns, types, styles, inserts and accessories.
I recently ordered 5 hemp insets (which I will do a review on) made by a company called BabyKicks. I read that hemp absorbs much better than the microfiber inserts that all of my BumGenius diapers contain. Microfiber was making cloth diapering at night impossible, due to Liam soaking through the diaper half way through the night. He also HATES being wet and will fuss until he has a clean, dry diaper. I was going through two disposables a night. Last night was his second night in cloth. No leaks and I didn't actually change him until 5am the next day. He went 11 hours without a diaper change and his crib stayed dry!
Daycare has been good with his cloth diapers (and disposable wipes), though to be honest, he has only been to daycare twice with them. With the winter break from work, it has been a lot easier to keep him home. He naps better at home, and I don't have to pump.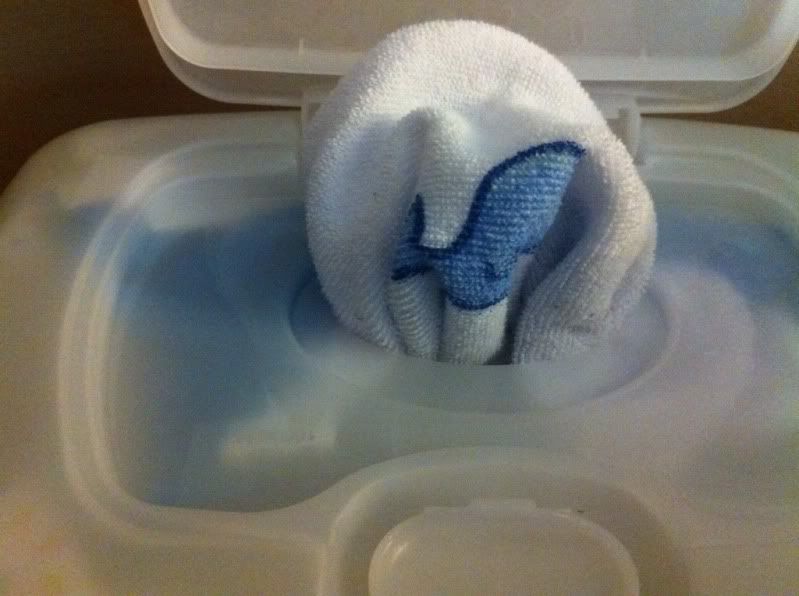 I have also decided that if I am going to do the cloth diapers, I might as well do cloth wipes. It was getting to be a pain to have to throw out the wipe when instead, with the cloth wipe, I can just tuck it in his diaper and wash it with the next load. I took an old Pampers wipe box and folded a ton of baby washcloths (all from my baby shower) in a way so that as you pull out one wipe, the other one pops up, just like a tissue box. I keep my wipes dry and wet them only when I do a diaper change. The diaper wipe solution is a mixture of tea tree oil, olive oil, baby wash, and water. I also purchased BumGenius spray for those really messy diapers. For any sign of rash or as a preventative I have been switching back and forth between CJ's BUTTer (smells REALLY good) and coconut oil. I am happy to say that his butt has never looked so good nor smelled so great.